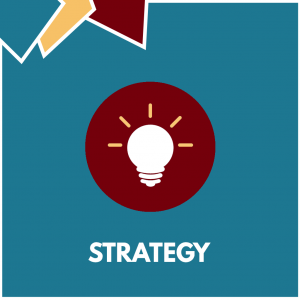 "Transforming Companies into a source of viable Advantage"
In today's business environment, strategy is more important than ever. At 3hi Africa we bring together our experience and leadership in strategy, the latest tools and technologies, and an unrivalled set of capabilities and talent to help our clients navigate and win today and in the future. Our consultancy will focus on strategic topics like corporate and organisational strategy and functional strategy. We are keen to offer you creative solutions that will support you in developing and executing winning strategies that will create more value in your business.
The strategy consultants will carry out work assigned by top managers, like CEOs, directors and senior managers. Our focus will lie more on quantitative/analytics skills, and our job will revolve more around giving advice than overseeing implementation. We are willing to help you build lasting capabilities into your team and help your organization mobilize for change and continuously adapt your strategy.
Objectives
We will work collaboratively with you, so you can:
Achieve sustained, profitable growth.
Develop a corporate strategy that supports end-to-end value creation, by helping you make tough choices and strategize your transformation journey as you reinvent your core and build new growth platforms.
Lead your company to its full potential, today and in the future, by making key decisions on where to play and how to win in your core business as you also build new engines of growth.
Leverage the power of proven tools and techniques that facilitate nimble experimentation and quick-hit problem resolution.
Combine the talents of your commercially oriented and creative team members, the doers and the dreamers, to conceive and execute the bold new ideas that will fuel your strategy.
Results you can expect
Accurate truth, to help you see your business-and your competitive viability-more clearly than ever.
Smart choices, to help you make critical decisions about how to grow and reinvent your core business, identify and build new engines of growth, and allocate resources.
Flexible roadmap, with a continuous strategic dialogue, by ensuring that your strategy development remains dynamic and in sync with today's ever-evolving business climate.
Leadership Alignment, we will inspire, energize and align your team, working collaboratively with all stakeholders to ensure that your strategy delivers results.